Bismillah walhumdulillah wasSalaatu wasSalaamu 'ala Rasoolillah
Last night, Shaykh Yaser gave a very insightful and practical lecture at alMeraj Center in Bayonne, reminding us of the goals of our fasting. A must watch! We've uploaded and embedded it for you below. 
Shaykh Yaser Birjas is coming on September 16-18 & 24-25 to NJIT, to teach his new seminar, Decoded: Principles and Methodology of Islamic Law.
For more information on the seminar, click here
RSVP for the seminar on Facebook here
Also, please remember to subscribe to our YouTube channel, DurbahVision.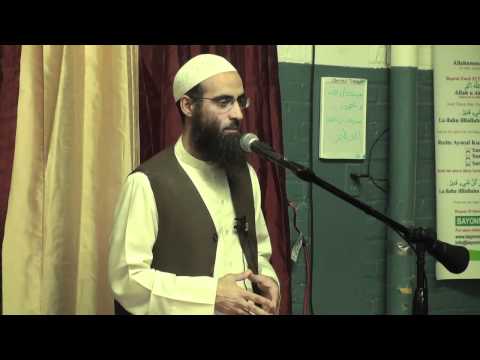 Date Thursday, 11 Aug 11 at 10:15 am



You can follow any responses to this entry through the RSS 2.0 feed .


You can leave a response , or trackback from your own site .